About Handy
Handy is the leading platform for connecting individuals looking for household services with top-quality, pre-screened independent service professionals. From home cleaning to handyman services, Handy instantly matches thousands of customers every week with top-rated professionals in cities all around the world. With a seamless 60-second booking process, secure payment, and backed by the Handy Happiness Guarantee, Handy is the easiest, most convenient way to book home services.
Our Story
Handy, formerly known as Handybook, was founded in 2012 as a practical solution to an age-old problem: finding top-rated, effective professionals for common household services. Oisin Hanrahan was a 19-year old college student in Ireland when he decided to become a real estate developer in Eastern Europe. After scouring various cities on weekend breaks from Trinity College in Dublin, Hanrahan started buying and renovating apartments in Budapest. While renovating a series of apartments around the city, Oisin found it difficult to find quality handymen he could trust to get the job done. There was no easy way. A few years later, while attending Harvard Business School, Oisin and classmate, Umang Dua, realized the same was true in the U.S. They developed Handy to fill that void, with the goal of building the easiest, most convenient way for busy people everywhere to book household services.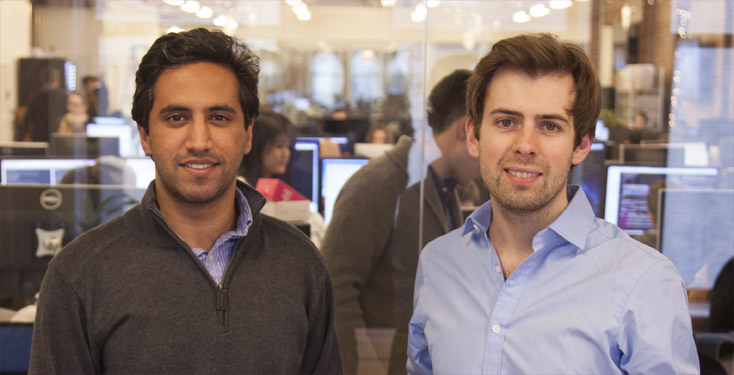 Oisin Hanrahan, CEO
Oisin Hanrahan is the Co-Founder and CEO of Handy. Prior to founding Handy, Oisin founded MiCandidate, a service that provided real time political content to media companies in 25 European countries. He also founded Clearwater Group, a real estate development business in Budapest, Hungary. In 2009, Oisin co-founded The Undergraduate Awards, a foundation that supports and celebrates outstanding undergraduate students globally.
Umang Dua, COO
Umang Dua is the Co-Founder and COO of Handy. Prior to founding Handy, Umang founded College Connect, an online platform in India that connected aspiring college students with enrolled students around the world. Earlier, Umang was a Business Analyst at McKinsey & Company. Umang earned a Bachelor of Arts degree in Economics and Political Science from Amherst College.
Thank you to the many people who helped Handy get started.
Ignacio Leonhardt and Weina Scott were the first members of the founding team at Handy. After spending 9 months working with Handy, Ignacio moved back to Guatemala and is now running his family's business. Weina worked with Handy for 7 months, building the first version of the website, and now works on another startup in California. Bob Davis and Jeremiah Daly from Highland Capital Partners invested the first capital in Handy, followed by Joel Cutler and Nitesh Banta from General Catalyst Partners, David Tisch and Adam Rothenberg from Box Group, and Art Papas. Andrew Lurvey was Handy's first operations team member. Andrew joined Handy when we were four people in a small room. He spent two years working with Handy while we've grown to over 200 hundred people in 28 cities.
Thank you to the many people who've subsequently joined the team and invested in Handy. It's because of your help that we're well on our way to changing the way the world buys services.